About Us
siterobot.io; is an innovative IAAS platform who has undertaken the task to delivery the latest, simplified technology with the reduced costs to his users.
Together with the experience by the energy we provide to large-scale projects and our accredited technical professionals, we always keep our enthusiasm alive to respond to B2C and B2B requests in the field of cloud infrastructure and software technology.
---
Manifest
We are serving the best with the best price, because;
We can provide hardware technology within the scope of our products and services as an official partner.
To serve the best priced high quality server service, we scan the major providers resources using a special algorithm to find the cheapest costs of that moment to reserve hourly. We are keeping the servers continuously and sustainably alive against the increased demands and capacity risks by incredible risk management and recovery algorithms. With this advantage of based on demand but quickly stabilized variables, we can serve you with the lowest hourly price at average.
After all, we are serving innovative value-added products and services like development enviroment to our users with the best prices.
We do not recommend or advise you to use the technologies that are not trendy, not healthy and robust, or does not arouse curiosity.
siterobot.io; has a competent team, always improving itself and supports new ideas all the time.
---
Our Story
Siterobot is a platform containing a website and internet projects trading service. We needed to develop this project, as the lack of some services on earlier projects. A market for start-up internet projects is a remarkable part of Siterobot. There will be additional services which makes us different from other website trading platforms in following months.
Startup Timeline

---
Evolution
In conjunction with the internet revolution which changed the economy deeply, internet started to be used more widely on marketing of services, industrial products and also to be used by publishing sector.
Internet entrepreneurs came out with all these developments. We can give examples for huge enterprises for this process. The best thing is onehundred thousands of these enterprises took place in this progress. These micro enterprises get income with very small or none capital. Such internet economy creates its own needs. A website and internet projects trade platform is one of these requirements. It is so inevitable that internet entrepreuners need a market to sell their website sor projects. They also can buy other internet projects or website to develop or operate. We consider Siterobot is also an amazing platform for the investors, small or large-scale investor. Our mission is contribute to economy with providing and increasing potential of creation revenue of micro enterprises.
---
Services Timeline

---
AWS Technology Partner
We feel more strong with being the Amazon Web Services Technology Partner. This wide infrastructure is managed with AWS and accredited AWS Technology Professionals.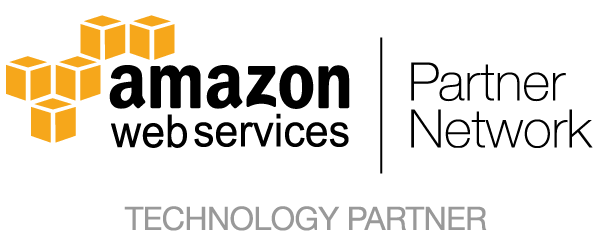 Global
Today, Siterobot and its partners provides services to America and Europe regions based customers with its 4 contact office including New York, London, Istanbul and Bursa in 3 different countries. And also scheduled a new contact office in Tokyo for Asia Pacific (APAC) region.
In the aspect of our main goal, we will continue without any interruption to work on Siterobot to become an indispensable platform for webmasters, site owners, web entrepreneurs and corporates at the same time with corporate requests.
---
Team
By working on small but creative project teams, employees learn by doing and learn from each other.
Domestic and realization of a well-known venture overseas, 4 persons Siterobot team which is competent and has served in many aspects of development from planning to deployment, has been evolved to an agile team that can be expanded up to a total of 10 people.
Skills and Certification

Our team is managed by developer licensed professionals who is processing certification programs successfully.
---
Office
Siterobot open office and workshop plan facilitates communication, which is vital considering how much collaboration occurs on a daily basis.

Thank you,
siterobot.io team